| | |
| --- | --- |
| | Used Bone Densitometers For Sale. Refurbished, Pre-Owned & Reconditioned Bone Densitometers at Reasonable Prices. Used and Refurbished Radiology Equipment and X-Ray Equipment, Used and Refurbished Diagnostic Imaging Equipment, Used Cath Labs, Used C-Arms, Used MRI Systems, Used CT Scanners, Used PET Scanners, Used Nuclear Medicine Equipment, Used Mammography Equipment, Used Fluroscopy Equipment and Used Cardiology Equipment. |



Used Bone Densitometers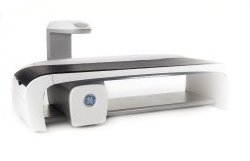 A whole body bone densitometer, on which the patient lies during a bone density test, resembles a large padded examination table. The densitometer measures bone density at various sites in the body by using a small amount of radiation. There are "Whole Body Densitometers" and "Extremity Bone Densitometers."

A bone densitometer can detect osteoporosis before a fracture occurs, predict your chances of fractures and determine the rate of bone loss. This test also can monitor the effects of treatment if the test is conducted at intervals of a year or more. Calcium, an essential mineral in the diet is needed to combine with the mineral phosphorous to form the dense, hard material found in teeth and bones.

Dexascan is an acronym for Dual Energy X-ray Absorptiometry. It is a type of bone-mineral density test and is considered the "gold standard" in bone-density measurement accuracy and precision. The test is painless and takes less than 10 minutes.
Extrimity Bone Densitometers . . .
Portable Bone Densitometers . . .
United Medical Technologies Corp. · 2196 Andrea Lane · Fort Myers, Florida 33912 · USA
Toll Free USA 1-800-524-9729 or (239) 433-5332 · Fax (239) 433-3919 · E-mail: john@unitedmedicaltech.com
TERMS AND CONDITIONS
All the systems listed on this website are subject to prior sale and availability.
For domestic customers, please contact our office at 1-800-524-9729 or 1-239-433-5332 for terms and conditions of sale.
Thank you for expressing an interest in United Medical Technologies Corporation, and for visiting our Web site. We look forward to hearing from you.


3042 / 3